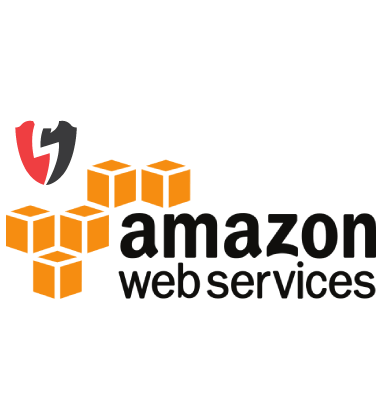 Amazon
Web Services
Amazon Web Services provide a suite of tools to craft and govern your application. It offers a range of operational benefits, such as scalability and increased efficiency to businesses. Within your AWS deployment you are responsible for securing your endpoints, secure access management, securing applications and upholding all data governance.
SQ1Shield can provide a comprehensive security to your cloud network, applications and help you detect and respond to threats across AWS. It provide continuous monitoring of your network and applications and provide alerts when an breach is identified and facilitate swift incident response.
Complete Management
With SQ1Shield you will have complete control of the internal security of your network, applications, access and data. It helps you identify and govern your access management; application access control, data governance and rights management. Our specialist resources will monitor them 24 x 7 and detect threats, suspicious behavior and swift responses to incidents.
Accelerate Threat Detection
Modern threats can be uncovered by using advanced analytics and specific detection methods deployed across your environment. SQ1Shield helps you detect any abnormal or malicious activity within your AWS to ensure that quick response is performed to contain the threat from spreading.
Swift Remediation
SQ1Shield helps identify threats and our security experts perform analytics to understand the intensity to provide rapid incident response through security orchestration and automation tools. The end-to-end remediation process support is done by our security experts in near real-time.
Features
Real-time monitoring of security events.
Host Level Security.
Network Level Security.
Access Control Security.
Visualize all AWS resources in single pane.
Benefits
Seamlessly transform data from your AWS to provide real-time security insight.
Identify AWS security risks and swiftly resolve them.
Monitored 24x7 by expert resources.
Single Dashboard for simplified visibility.
Automated Incident Response.