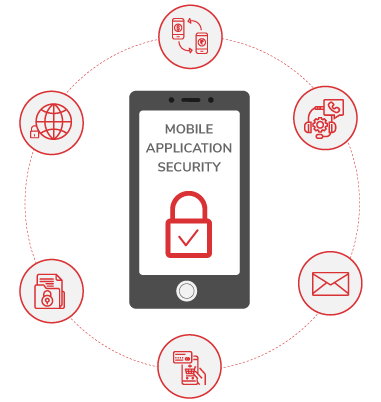 Mobile
Application Security
Mobile usage has created a world where users can perform various activities on the go. Mobile applications have transformed the way of performing business. Secure mobile applications will ensure that customers transact with confidence. SQ1Shield mobile application security will perform source-code review, data communication and validate security of locally stored credentials.
SQ1Shield mobile application testing will validate SSL certificates and signatures to ensure security at both ends. SQ1Shield has pre-built reports that meets the various compliance requirements. Tickets are raised on each vulnerability discovered to remediate and secure the application.
Complete Mobile Application Coverage
Our mobile application security will perform various assessments including dynamic analysis, static analysis of source code and manual assessments.
Actionable Result
SQ1Shield utilizes global threat intelligence to validate every vulnerability, eliminates false positives and provides actionable remediation to improve your mobile application security posture.
Unlimited access to security experts
Our security experts are available 24 x 7 who will monitor your mobile applications and analyze the vulnerabilities in real-time and provide remediation guidance or response.