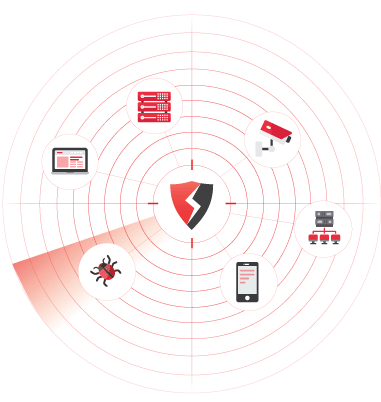 Vulnerability
Assessment
Align Vulnerability Prioritization to Real-World Threats
A Business network might have hundreds of vulnerabilities at any time, while new vulnerabilities are identified and announced every day. Continuous detection of weak spots in your IT infrastructure is in place to mitigate exposure before the likelihood of exploitation by attackers.
Comprehensive Coverage
SQ1Shield continuously scans and identifies vulnerabilities within your network. It combines data captured from endpoint agents and Cloud agents to enhance the information extending its coverage to assets that cannot be scanned.
Identify OS, ports, services and certificates on each device within your network.
Scan all the assets within the network for vulnerabilities.
Gather information from endpoint agents to identify vulnerable assets.
Uncover unexpected access points, and other devices that could be vulnerable.
Vulnerability Prioritization
SQ1Shield identifies exposed vulnerabilities in your IT environment and trends in the threat landscape. Using real-time intelligence and attack vector analytics SQ1Shield identifies exposed vulnerabilities, putting them in top of your priorities list and provide remediation options to eliminate risk.
Remediate Vulnerabilities
SQ1Shield tracks vulnerability data across your network and presents this in graphical dashboards. With pre-built templates reports can be generated of the vulnerabilities identified.
Automatically generate and assign remediation tickets of vulnerabilities found.
Can be integrated with third party IT ticketing systems.
Information on patches provided, saving time to remediate the risk.