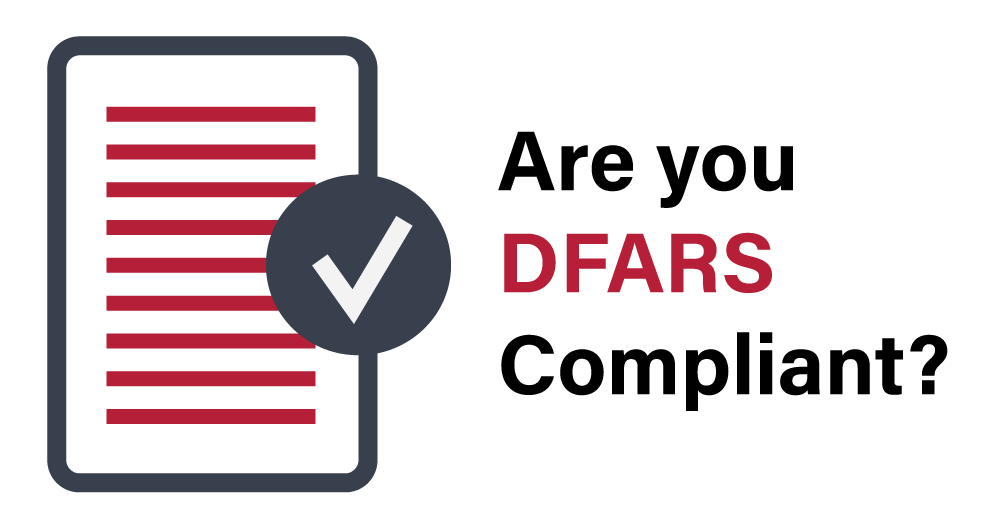 D
fars Compliance
The Défense Federal Acquisition Regulation Supplement (DFARS) is a set of cybersecurity regulations imposed by the US Department of Defence (DoD). The DFARS maintains cybersecurity standards according to requirements laid out by the National Institute of Standards and Technology (NIST), specifically NIST SP 800-171.
NIST 800-171 specifies the should have methods in place to protect Controlled Unclassified Information (CUI) to meet the cyberthreats of the day. The wording of the clause is broad and mandates every company doing business with the DoD, across any industry, whether technical or non-technical to be compliant with the DFARS guidelines.
DFARS Requisites
The DFARS compliance requirements for DoD-contractors and Primes are straightforward and reasonable.
Adequate security to safeguard CUI that resides in or transits through your internal information systems from unauthorized access and disclosure
Report cyber incidents within 72 hours and work with the DoD to respond and mitigate the security incidents by providing the necessary access to affected media and submitting malicious software.
The guidelines identify the following 14 control families to handle the 110 controls specified in the regulations.

Value Proposition for DFARS
Gains the upper hand amongst the competition
Mandatory to generate revenue selling to DoD-related businesses.
Measures supplier's ability to protect sensitive information and manage cybersecurity risk
Being Compliant makes your Primes comfortable, keeping you in their supply chain.
DFAR compliance is one of the key points to win bids from DoD or Primes.
Accomplishing DFARS Compliance with SQ1Shield
DFARS - NIST 800-171 compliance can be achieved in 4 simple steps with SQ1Shield - a purpose-built cloud platform to achieve the DFARS regulations in a simplified manner.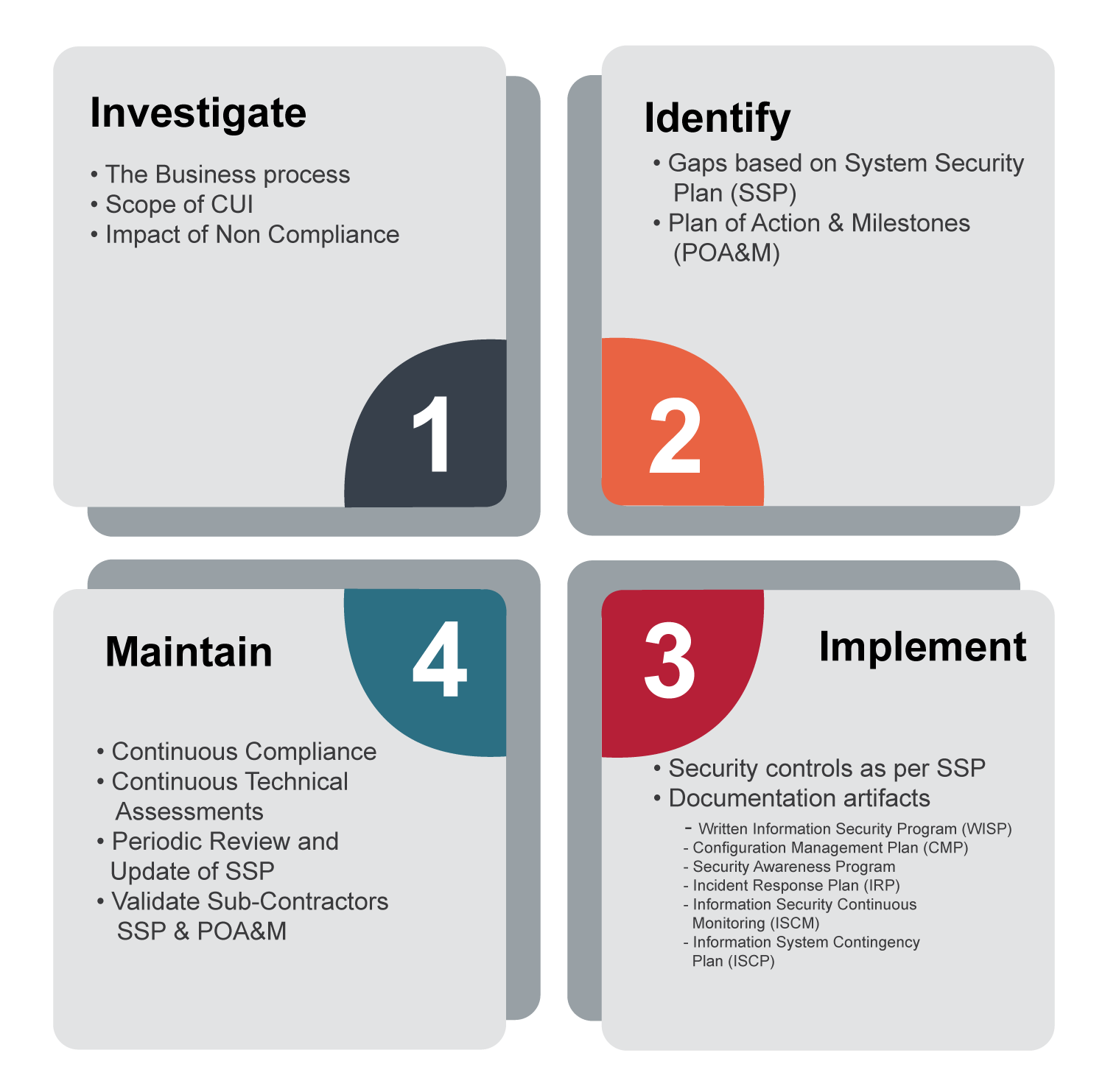 DFARS Compliance using SQ1Shield
DFARS requires 300 Assessment Objectives to be fulfilled for an organization to achieve compliance. SQ1Shields core-competencies helps organizations achieve the same.
Key Differentiator of SQ1Shield
Maintain System Security Plan & Plan of Action & Milestones
One-view dashboard for all security and compliance needs
Easy plug-play installation
SQ1Shield helps you confront the compliance gaps so that risks can be prioritized and addressed.
SQ1Shields's built-in reports feature help you format report quickly on security controls.
Continuous Compliance, Risk management, Privacy Management, and Monitoring for both security and compliance requirements
Privacy and Security awareness training for employees